On Tuesday, August 14, 2021, Gazal signed an agreement to provide micromobility service in the Ritz-Carlton Hotel, Riyadh. Gazal will be providing its environmentally friendly fleet to the Ritz-Carlton guests, visitors and staff. Gazal green vehicles can be booked and used through Gazal application to provide the users with a seamless experience for short distance travel.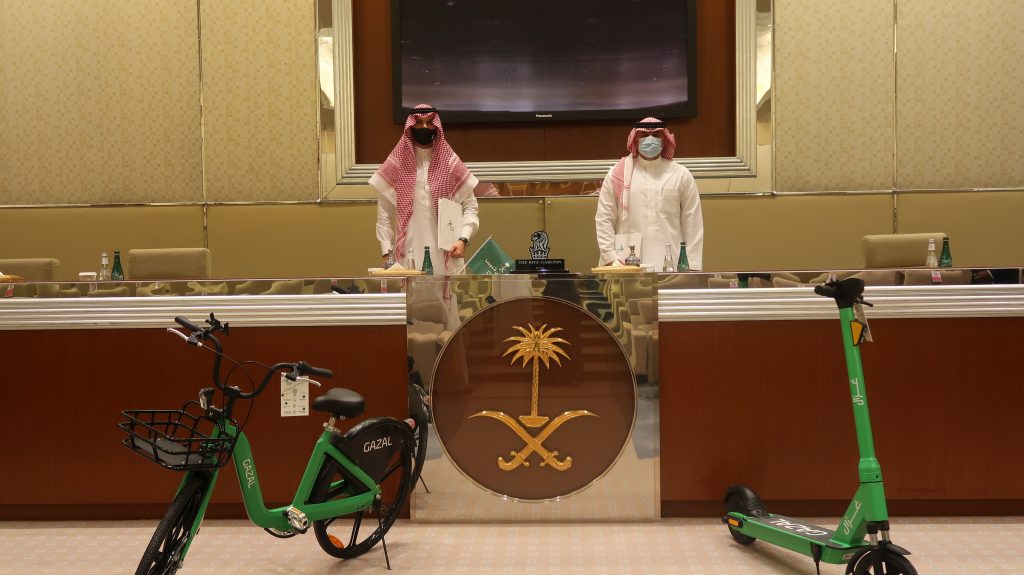 This step comes as an extension of The Ritz-Carlton, Riyadh's keenness to achieve Vision 2030 by relying on state of art technologies and providing the latest means of absolute luxury and endless luxury to serve its guests and enable them to experience innovative experiences.
Gazal added, "Gazal endeavours to enhance the quality of life by creating the necessary environment to develop and support new liveable and lifestyle options in accordance with the Saudi 2030 vision by providing sustainable mobility alternatives and help the community adopt healthier and joyful transportation mean".
The General Manager of The Ritz-Carlton, Riyadh, Mohammed Marghalani, said: "In continuation of our permanent approach to providing the latest technologies and amenities that serve the hotel's guests and visitors, we are pleased today to sign a Micromobility agreement to provide additional alternatives for mobility within the hotel. The Ritz-Carlton, Riyadh has an area of ​​approximately 215,000 square meters and is surrounded by various types of trees and plants that help In providing an exceptional experience like no other."